Our Team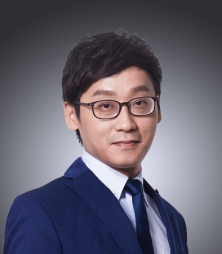 Qian Huang
Partner, Patent Attorney
TEL: +86 (0)10 6228 5107
FAX: +86 (0)10 6228 5207
E-mail: huangq@intelightip.com
Professional Profile

Bio

Mr. Huang is a partner and patent attorney of Intelightip Beijing Office. He passed the national examination for Patent Attorneys' Qualification in 2011. Mr. Huang began his career in 2006 as a patent engineer with Lian & Lien IP firm where he was involved in all kinds of proceedings representing both domestic and foreign clients in drafting patent application, advising on patent application, and prosecuting patent application.

Before joining Intelightip, Mr. Huang worked at Beijing Wan Hui Da IP Agency as a patent attorney for five years. His practice focuses on patent prosecutions, patent litigations, as well as developing intellectual property protection strategies for the clients.

Mr. Huang had more than 10 years' experience in patent prosecution and protection, especially in the field of Mechanical Engineering, E&E and Design. He is skilled in oversea patent prosecution and has prosecuted hundreds of patent applications in different jurisdictions.

Education

Capital Normal University, B.Sc. in Mathematics and Applied Mathematics

University of Chinese Academy of Sciences (In-service postgraduate in Communication and Information Systems)

China University of Political Science and Law, LLM.

Certifications

Registered Patent Attorney, All China Patent Attorneys Association/CNIPA

Certificate of litigator before the court for patent litigation, designated by the Supreme Court

Past Employment Positions

Lian & Lien IP firm, as a patent engineer, 2006-2009,

Wan Hui Da IP Agency, as a patent attorney, 2009-2014.